Discover the SECRET to Smooth, Clean, Skin!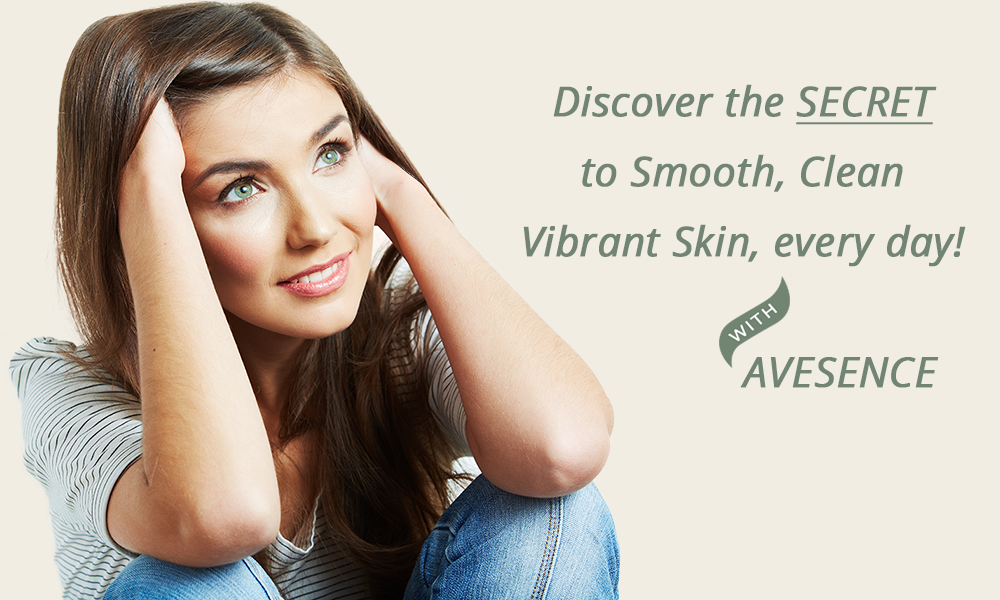 Beauty starts within. How you feel about your skin is an inner state of mind. How you treat your skin has a lot to do with how you feel about yourself. I was brought up on welfare, where quality products were for others, not for us. I assumed we didn't deserve them because our family was labeled poor.
 
Regardless of our financial status, there's one thing we always had, a home-cooked meal every night. Most of the time, it was simple, like mashed potatoes with green beans and ground beef. Besides learning how to cook, I noticed when watching my mom, how she always did everything with love and care.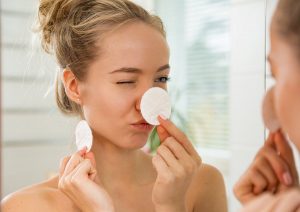 As a teenager, I struggled with acne, and I felt self-conscious about it. I grew up with a mixed message: on one side; it was normal to give unconditionally from the heart.  However, we were not "entitled" to receive or to invest in good quality products, and this situation affected my self-worth.
 
In college, I studied chemistry and later on used my ability to cook, mixed with chemistry, and became a skincare formulator.
 
The deeper truth as to why I became a skincare formulator was because I wanted to put on my skin the best. And what I had purchased up to that point wasn't yielding any significant results.  So with my chemistry background and my curiosity, I started investigating and noticed that acne treatments were designed as an afterthought, rather than looking at the root cause.
 
The Naked Truth About Benzoyl Peroxide
The reason why Benzoyl Peroxide is used in many acne medicines is because of FDA regulations. It has been proven that Benzoyl Peroxide kills p. acnes bacteria by injecting oxygen into the pores.  However, it doesn't prevent clogged pores.  Acne treatments are designed as an afterthought, rather than looking at the root cause.
 
The other issue with this ingredient is how it disrupts the skin's microbiome. We are more bacteria than human. What keeps us alive is the chemical powerhouse that we have inside and out. All that said, as Benzoyl Peroxide kills harmful bacteria, it also kills good bacteria, leaving the skin exposed to free-radical exposure.  This is why Benzoyl Peroxide works well for the first two months and after that, the skin starts breaking out again.
 
Why Alcohol-Based Products Don't Work For Oily Skin?
We often time think if a product hurts, it must be doing something good for your skin. With alcohol, you get a refreshed feeling, a squeaky clean sensation, or might feel like it tightens your pores.
 
In reality, as the alcohol evaporates, it indiscriminately removes both the excess oil and moisture your skin needs. As your skin feels dryer, the body sends signals to produce more oil!
 
Alcohol-based products do not address oily skin issues at the cellular level. It actually exposes the skin to potential irritants and/or allergens that may trigger skin breakouts.
 
Healthy-looking skin is best achieved when soothing the skin. Skin dryness does not equate healing, which is why the alcohol added to some skincare products is considered a placebo.
 
Why Should You Care About Antioxidants?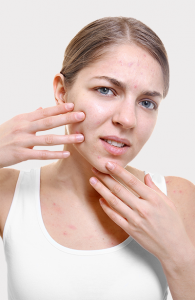 As oxygen interacts with cells of any type – oxidation occurs, causing skin dryness, flakiness, red skin, breakouts, and wrinkles. Yep! All these outcomes boil down to natural aging and a lack of antioxidant protection on your skin.
 
Due to genetics and hormones, oily and acne-prone skin produces up to three times more oil than normal skin. To eliminate excess oil, it requires an extra dose of antioxidants. And if it's not there, the excess oil will oxidize.
 
Think of when you cut an apple and don't eat it right away. The rusty color is oxidation. When the excess oil oxidizes, it gives a dull and oily look on the skin.
 
The bigger concern is that oxidized oil is very comedogenic, which leads to clogged pores.  
 
The Secret to Healthy Skin: Soothing Ingredients!
With my chemistry background and curiosity, I finally understood that the best way to protect and repair the skin, and prevent clogged pores, is to use powerful and effective skincare ingredients designed to stop excess oil at the source in combination with cell-communicating ingredients and potent antioxidants, which deliver "free-radical" protection.
 
The deeper truth as to why I became a skincare formulator was because I wanted to put on my skin the best.  I was determined to find a solution to control oily skin and breakouts, I invested in quality ingredients, and I was open to formulate from a different angle, focusing on preventing pimples to occur in the first place. The idea gave birth to Dermesence Perfection Cream.  Formulated from the heart with an Infusion of 7 potents Antioxidants mixed with Refined Kaolin Clay, and designed to address the root cause of oily skin and breakouts.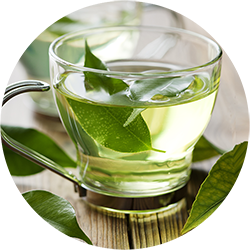 Green tea Antioxidant with potent anti-aging properties, epigallocatechin-3-gallate (EGCG) which prevents collagen breakdown and reduces UV damage to the skin.
 
Canadian Willowherb™ Plant extract that prevents clogged pores while reducing skin redness.  Fights the negative effects of free radicals and UV radiation, and can help repair sun-damaged skin.
Licorice Root Extract Powerful soothing antioxidant that defends the skin against collagen degradation. Inhibits swelling and redness and protects your skin's natural hyaluronic acid, promoting healthy, hydrated skin.
Caffeyl Glucoside A calming and nurturing molecule that protects and repairs your skin.  Works in synergy with the microbiome of your skin to reduce skin irritation and redness caused by pollution.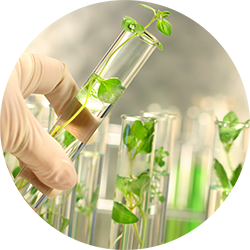 Meadowsweet A natural astringent that works in synergy with the microbiome of your skin and helps reduce excess oil. It contains salicylic acid, which gently exfoliates your skin and reduces redness due to irritation.
Zinc PCA An anti-irritant known to work in synergy with the microbiome and inhibits 5α-reductase which helps regulate excess oil at the source.
Saccharide Isomerate  Powerful polysaccharide that protects the outer layer of the skin brightening the complexion.  It acts as an invisible shield, protecting the skin against pollution.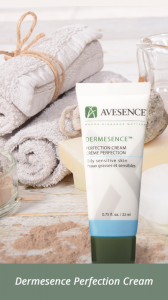 After three years and over 300 attempts in creating the perfect formula that would address any frustrations in dealing with oily, acne-prone skin,  Dermesence Perfection Cream is now available to you. 
It's an Oil-Free, Pore Purifying, Brightening, Matte-Finish Primer that acts as an evening Leave-On Mask.
Although it was originally designed for oily skin, this cream can be used on all skin types and can be easily incorporated into your usual routine as a shield against pollution. Versatile, and easy to use, you put it on and you're done!
Say goodbye to excess powder, blotting paper, and irritant creams.
Experience Smooth, Clean, Vibrant skin, every day!