Detox & Protect Your Skin. Feel Confident Wherever You Go!
Healthy-looking skin starts with keeping your microbiome happy.

 
When you experience skin dullness, irritation or redness, excess oil, or enlarged or congested pores, these are signs your skin is out of balance.
With urbanization comes increased pollution in the form of ozone, smoke, and heavy metals. Prolonged or repetitive exposure to these pollutants, added to stress and lack of sleep, increase toxins in your body and deplete your antioxidant defenses. Over time, your skin cannot keep up. That's why it starts acting up.
"I travel a lot, and my skin looked dull.  I was looking for a something easy to use that would boost radiance. This cream does more than that, it keeps my pores clean and my skin soft and smooth.
I love this product. It gives me peace of mind, and when I show up to my appointments, I now feel I look my best."
Cassie H., Miami, FL
Toxins Deplete Your Antioxidant defenses!
Detox & Protect Your Skin
Feel Confident Wherever You Go!
You don't have to live in a glass cage
to experience smooth, clean, vibrant skin!
"What I love most about this product is it keeps the impurities from penetrating into my pores. I no longer worry. I know my skin is protected. This is amazing!"
Kristin B., Los Angeles, CA
Strengthen your natural skin defenses and age with elegance.
The key to maintaining a youthful appearance and aging with elegance is to strengthen the natural defenses of your skin by increasing your antioxidant protections.
Dermesence Perfection Cream™ contains cell-communicating ingredients with specific antioxidants that deliver free radical protection.  It's an all-day matte-finish breathable shield™ that reduce excess shine while protecting your skin from daily aggression against pollution. 
Use it at night as a leave-on detox mask and wake up to smooth, radiant-looking skin.
Rejuvenate your skin with a well-balanced formula.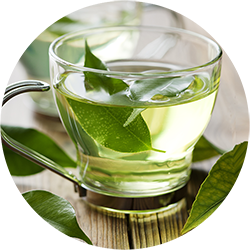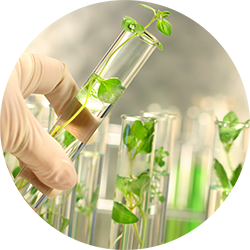 Potent antioxidant with anti-aging properties, using epigallocatechin-3-gallate (EGCG) which prevents collagen breakdown and reduces UV damage to the skin.
Plant extract that prevents clogged pores while reducing skin redness.  Fights the negative effects of free radicals and UV radiation, and can help repair sun-damaged skin. 
Canadian Willowherb™ is a trademark of Lucas Meyer Cosmetics.
A calming and nurturing molecule that protects and repairs your skin.  Works in synergy with the microbiome of your skin to reduce skin irritation and redness caused by pollution.
A natural astringent that works in synergy with the microbiome of your skin and helps reduce excess oil. It contains salicylic acid, which gently exfoliates your skin and reduces redness due to irritation.
Powerful soothing antioxidant that defends the skin against collagen degradation. Inhibits swelling and redness and protects your skin's natural hyaluronic acid, promoting healthy, hydrated skin. 
This naturally occurring mineral detoxes your skin.  It keeps your skin smooth and clean by absorbing excess oil while drawing out impurities. 
"This product has become part of my morning ritual. Before using this product my skin was oily and prone to clogged pores. Now my skin feels soft and clear." 
Dawn F., Atlanta, GA
Detox & protect your skin against pollution!
Protect | Purify | Mattify | Clarify | Hydrate | Strengthen
Save 15% — For a limited time only!   
$33.97
"I have oily skin and I used to dread how my skin would look the next day after using makeup. This product gives me peace of mind. I know my pores are protected." 
Erica T., Phoenix, AZ
Travel size available too!
0.27  fl.oz. / 8 ml  Dermesence Perfection Cream
Travel size: $17.25