Discover the ONE secret to smooth, clean skin!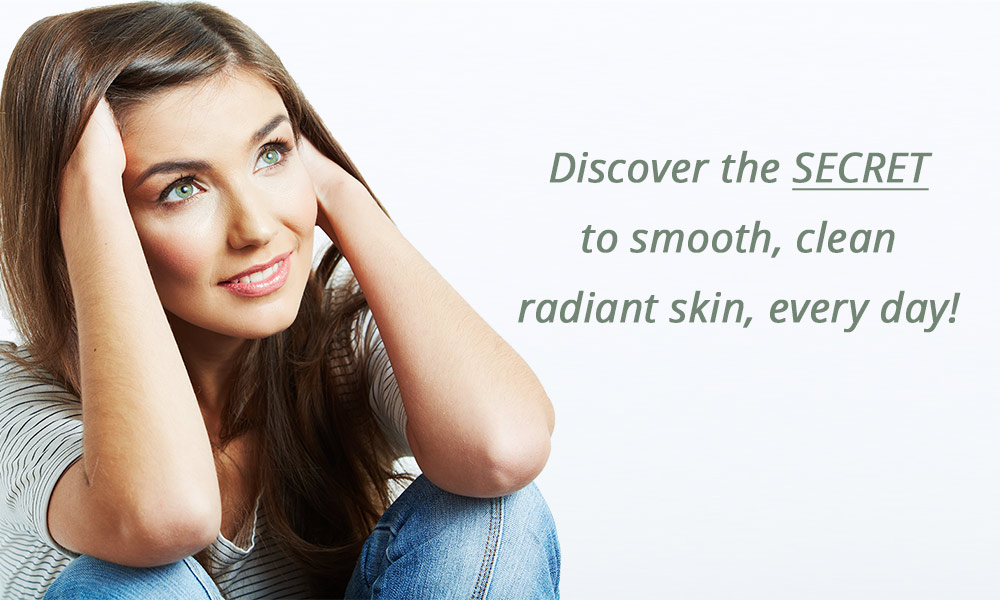 There seemed to be an infinite array of lotions available on the market, especially product targeting oily skin. However, there is one secret overlooked by many skincare brands.
If you had acne as a teenager and you are still struggling with the side effect of oily skin, just know I understand how you feel.
A few years ago, as I watched two protagonists, in a romantic movie, getting intimate, it evoked in me a longing memory. For as much as I loved getting my face gently caressed, I always felt self-conscious when it happened.
The movie also reminded me of the many missed opportunity I declined because I didn't feel beautiful.  Every time I saw someone with seemingly perfect skin, I wondered what their secret was, because whatever I tried didn't work for my oily skin.
"My oily skin condition got in the way of my happiness so I did something about it."  ~ Nadia
Getting Skin Deep About Beauty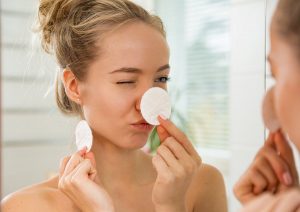 My oily skin struggle got me on a journey of science and self-discovery.  I realized I had a choice and decided to do something about it. I thought, "What if?" After all, I'm a problem-solver. So, I studied the matter and used my skills and background in chemistry to come up with a solution.
Because I wasn't getting the results with what was already in the store, I chose to do something unique that would address the problem at the source.
The quest for perfection starts with a state of mind.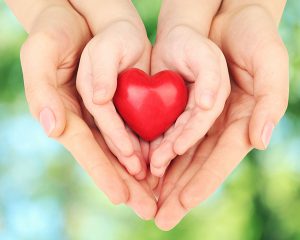 The first step in achieving beautiful skin is to be mindful of the words you say to yourself, especially at night. Begin with compassion, learning to fall in love with yourself. You are as perfect as you feel you are. From this place of love, you can then begin to give more love to your skin. 
How you feel is important for your well-being.  Now, let's dive into what really goes on with your skin.  
Drying ingredients are not your friend.
One important thing to consider is that oily skin is genetic. This means that no amount of drying out your skin will make a difference in your skin condition. Some products do more harm than good. Two of the more prominent culprit ingredients are denatured alcohol (aka alcohol denat. or ethanol) and high concentrations of benzoyl peroxide.
The main issue with these ingredients is how they disrupt your skin's biodome.  We are more bacteria than human. What keeps us alive is the chemical powerhouse that we have inside and out.  All that said these two ingredients are designed to kill harmful bacteria.  What is not taken into consideration is the same ingredients also kill good bacteria, leaving our skin exposed to free-radical exposure.
Understanding the environment of your skin
Today, our skin biome faces many challenges. From our obsession with cleanliness & sterility, we have accidentally created a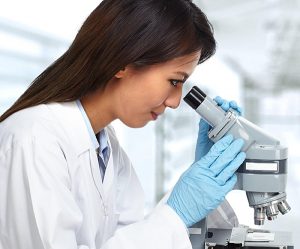 challenging environment for many beneficial organisms to survive.
Our biome is shaped by our environment and our habits. Our lifestyles created a shift that undermines our skin's ecosystem, making it less diverse and leaving us susceptible to skin challenges, including sensitivity and irritation.
To maintain healthy, balanced skin, we must allow its living ecosystem to be what it was designed for.
I believe restoring and maintaining beneficial bacteria is the answer to healthy skin and a healthier lifestyle. So it became my mission to create a product that would protect the skin's biome.
Why are companies using alcohol in product formulation?
Alcohol is used in many ingredients, sometimes as a delivery system giving a quick drying finish. However, there is a misdemeanor in our mind when we think if a product hurts, it must be doing something good for your skin.  With alcohol, you get a refreshed feeling, a squeaky clean sensation or might feel like it tightens your pores. From that perspective, alcohol is used as a placebo or fake effect.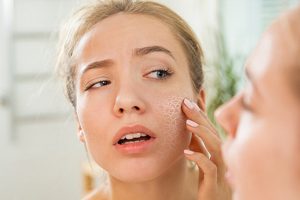 Why should you care about free radicals?
When your skin shows signs of dryness, flakiness, red skin, breakouts, wrinkles are all signs of free-radical exposure. With oily skin, your face will have excess oil which can lead to pore congestion, black or whiteheads, skin redness, etc. Over time, the shiny residue on your face may give you a dull appearance which is due by oxidation.  Think of when you cut an apple and don't eat it right away.  The rusty color is oxidation.
You skin From a Chemistry point-of-view
As oxygen interacts with cells of any type – oxidation occurs. This produces some type of change in those cells. This birth and death of cells in the body go on continuously, 24/7. It is a process that is necessary to keep the body healthy. Oxidation is a very natural process that happens during normal cellular functions. Yet there is a downside.
While the body metabolizes oxygen very efficiently, a small number of cells will get damaged by losing an electron in the process turning into free-radical molecules. These "damaged" molecules will steal a molecule from the good cells damaging the DNA in the process.
How antioxidants works
Antioxidants are molecule-donor. They will pair with the free-radical molecule without causing DNA damage. External toxins like UV degradation, cigarette smoke, and air pollution, are free radical generators.
In the case of oily skin, there is excess oil called sebum. When the body fails to deal with the excess, it remains on the skin.  The excess oil, when exposed to UV and pollution, starts to degrade causing a chemical reaction on the skin.  This reaction is called sebum oxidation. Sebum oxidation is itself a skin irritant. It weakens the skin's barrier function, making the skin vulnerable to further irritants.
Alcohol-based products with their cooling and tightening effects on the skin give an immediate sensation of cleansing. In reality, as the alcohol evaporates, it indiscriminately removes both the excess oil and moisture your skin needs. Your skin is left exposed to potential irritants and/or allergens that may trigger redness an indication that the skin barrier is compromised.
Soothing Ingredients promote healthy skin
To promote healthy skin, it's best to soothe the skin. Skin dryness does not equal healing, which is why the alcohol added to some skincare products is considered a placebo. Furthermore, drying your skin has an ironic long term effect: to overcome the dryness, the body sends signals to produce even more oil!
To protect and repair your skin, the key is to use ultra-nourishing and soothing ingredients. Scientifically, the key to a powerful and effective skin care formula is combining cell-communicating ingredients with potent antioxidants, which deliver "free radical" protection. In other words, antioxidants are able to stabilize degraded cells at the molecular level, thus halting and reversing damage to the skin.  
Soothing Ingredients is Key
Specific antioxidants play a critical role in soothing your skin while reducing excess oil. Antioxidants mixed with cell-communicating ingredients to promote healthy looking skin.
Examples of Soothing Ingredients
Green Tea (EGCG) which prevents collagen breakdown and reduces UV damage to the skin.
Canadian Willowherb™ Plant extract that prevents clogged pores while reducing skin redness.  Fights the negative effects of free radicals and UV radiation, and can help repair sun-damaged skin.
Licorice Root Extract Powerful soothing antioxidant that defends the skin against collagen degradation. Inhibits swelling and redness and protects your skin's natural hyaluronic acid, promoting healthy, hydrated skin.
Caffeyl Glucoside A calming and nurturing molecule that protects and repairs your skin.  Works in synergy with the microbiome of your skin to reduce skin irritation and redness caused by pollution.
Meadowsweet is a natural astringent that reduces excess oil. A natural astringent that works in synergy with the microbiome of your skin and helps reduce excess oil. It contains salicylic acid, which gently exfoliates your skin and reduces redness due to irritation.
Wondering where to find a cream that mattify, clarify, purify and protect your skin giving you peace of mind?
Dermesence Perfection Cream is now available to you. It's an oil-free, invisible leave-on mask that acts as a pore purifying, brightening, mattifying primer. Although it was originally designed for oily skin, this cream can be used on all skin types and can be easily incorporated into your usual routine as a shield against pollution. It's also easy to use.  You just apply and go!
It's now your turn to experience smooth, clean radiant skin!